At Wanderers Wealth we teach Digital Nomads, Location Independent Business Owners, Remote Workers, Borderless Entrepreneurs and all other Wanderers of the World how to figure out their International Tax Strategies and Corporate Structures.
From Global Tax Residencies, to Offshore Company formations and Digital Bank Accounts - we will teach you how to tackle your global business transactions and borderless lifestyle whilst making sure that you stay compliant with all your regulatory obligations.
Check out the course curriculum below to learn more about our famous blueprint that we've designed after helping hundreds of borderless entrepreneurs with their international taxes and businesses.
We've put our expertise and knowledge into this easy, digestible 1-hour video course and have included for you numerous downloadable worksheets such as a workbook to guide you through our blueprint, checklists, step-by-step guides, list of popular countries with low corporate tax rates for your business set up, list of popular countries where to obtain tax residency and a list of digital banks around the world to choose from, and much more.
This is the first time we've revealed our blueprint along with our strategy and recommendations of specific countries!
Enrol in this course NOW while it's available online for a limited time only.
What if you finally understood
what your International Tax obligations are?


What if you figured out why your
Personal Tax Residency is so important?


What if you knew what you needed to do to
get rid of your high-tax Home Country's tax residency?


What if you knew where you could obtain
a new tax residency quickly?


What if you learnt which countries offer some
of the lowest corporate tax rates?
What if you understood in what form you can
hold your assets internationally?
...so that you can fully focus on growing your online business and global wealth, enjoy exploring a new country, or simply stop worrying about your tax obligations and obtain peace of mind that you're fulfilling all required obligations.
The Truth is that there's not one solution that fits everyone when designing an International Tax Strategy and a Corporate Structure.
That is why immediatly upon enrolling in the course, you'll receive:
8 video lessons
A Step-by-Step Workbook to guide you along the Blueprint for Global Wealth to help you design your very own International Tax Strategy and Corporate Structure


A Checklist for getting rid of your home country's tax residency


A List of Countries to obtain new tax residency in


A List of Countries with low corporate tax rates
A List of Digital Banks options around the world
A Personal and Business Expenses Spreadsheet
A Guide to different types of Business Structures
A Guide of what to do after your incorporation
A Discount Code for our next soon to be launched Digital Product
A Discount Code for a Strategy Session
In this Self-Paced Online Course, You'll Learn:
The International Tax Fundamentals
The Blueprint for Global Wealth to design an International Tax Strategy and a Corporate Structure
How to stay compliant with your legal international requirements
How to get rid of your Home Country's Tax Residency
How to obtain a new Tax Residency
You'll learn about attractive tax incentive programs around the world
Where businesses can benefit from low corporate tax rates around the world
How to handle your business income and personal income
Where to keep your assets
Limitations of International Strategies
Q: How does this course compare to a personalized, 1:1 Strategy Session?
A: This course is the equivalent to 2-3 personalized Strategy Sessions but in more of a go-at-your-own-pace type of format. Also, you have LIFETIME access to the content, so you can go back as many times as you want (in case you forget anything!).
During my Strategy Session I usually limit the possible strategies to 3 different suggestions. However, in this course you'll receive access to ALL currently available attractive looking tax incentive programs. So, should you change your mind or should a factor within your unique circumstances change such as your continental preference, your residence, your property ownership etc. Then you can simply come back here and see what's available to you based on your new preferred circumstances without having to pay for another Strategy Session.
The best part? Not only does this course teach you the blueprint for designing your own international tax strategy and corporate structure - but you will also have the tools for being able to design any future international venture you might find yourself in.
So basically... you're getting access to an UNLIMITED number of international tax strategies and corporate structure options - with one course that is made easy and digestable.
Q: How is the content delivered?
A: The content is delivered in downloadable video lessons, downloadable guides, workbooks, and spreadsheets. You also have LIFETIME ACCESS to use it as a resource!
Q: How long will it take me to complete the course?
A: The video lessons are about 1-hour long in total. However, I strongly recommend you work your way in order through the curriculum alongside with the workbook and other downloadable guides that we've designed for you. To work your way through all the provided content with the video lessons I would say it could take anywhere from 2-4 hours depending on your pace, and if you complete all workbook prompts and action steps.
If your aim is to actually execute your international tax strategy and corporate structure alongside this online course then it could take much longer! But remember, there is NO rush with getting through the content as you have lifetime acess!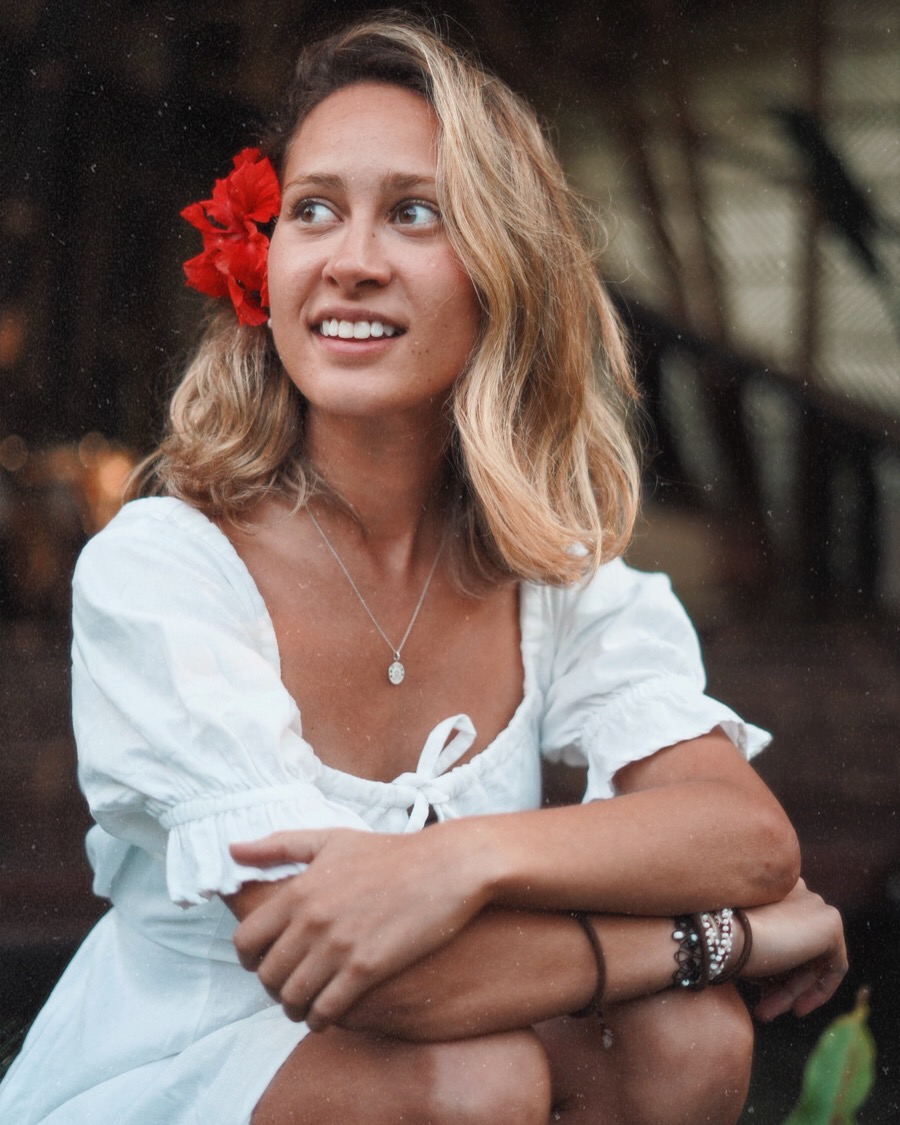 I'm a full-time traveler and the founder & CEO of Wanderers Wealth.
Having visited over 40 countries, having lived in more than 3 different countries and having worked as an International Tax Lawyer and in Diplomacy, I've accumulated invaluable experience when it comes to advising you on how to do business abroad, solve your residency and incorporation matters.
I possess a broad range of competencies in the International business and tax industry. With my international profile, fluency in 5 languages and by balancing entrepreneurship and 2 years of full-time travel I've helped numerous Digital Nomads, remote workers, freelancers, expats and location independent entrepreneurs around the world with their international tax and corporate issues.
I will make sure that after completing this course you have all the necessary information to make the right decisions for your international tax strategy and corporate structure set up.
Check out the entire Course Curriculum here:
Q: What if I'm not happy with the course? Can I get a refund?
A: All sales are final, no refunds will be offered. I am SO confident that if you take the time to learn and work through the information in this course, you will be able to make the necessary decisions on your own based on our results proven blueprint.
DISCLAIMER: The contents of this course are note to be considered a legal opinion and should not be relied upon as such. Wanderers Wealth does not hold itself out as a legal or tax advisor, but rather as a business consulting firm. Please also note that we try and stay on top of the laws governing International Tax matters however, International Tax Laws are subject to constant reviews.