At Wanderers Wealth we teach Digital Nomads, Location Independent Business Owners, Remote Workers, Borderless Entrepreneurs and all other Wanderers of the World how to figure out their International Tax Strategies and Corporate Structures.
From Global Tax Residencies, over to Offshore Company formations and Digital Bank Accounts - we will teach you how to tackle your global business transactions and borderless lifestyle whilst making sure that you stay compliant with all your regulatory obligations.
Check out our current courses if you want to learn more about our famous blueprint for Global Wealth that we've designed after helping hundreds of borderless entrepreneurs with their international taxes and businesses.
We've put our expertise and knowledge into easy, digestible video courses for you.
This is the first time we've revealed our blueprint for Global Wealth along with our strategy and recommendations of specific countries!
Sign into our online school NOW to get access to the online video courses including over 7 downloadable documents to guide you along the blueprint for Global Wealth.
"Kathleen prepared a highly comprehensive internationalization strategy for me personally and for my business. I've got to say - she's the best at what she does. She's extremely helpful, concise, and knowledgeable. I used to write for the premier internationalization publication in the world - and I wish I had had a partner like Kathleen back then. She's unbiased and combs through the details like no one else. She's a true gem and I cannot recommend her enough. Thanks for everything."
-Alex M.
"Kathleen has been an OUTSTANDING support while I was figuring out the best international tax strategy. She has save me SO MUCH headache and eased my anxiety around the whole topic. Her guidance was exactly what I needed. She really took her time to answer all of my questions, had an explanation for everything that was unclear for my "tax-newbie" -mind, since I really didn't know ANYTHING about the topic. But thanks to Kathleen I feel super educated now and know exactly what the pro's and con's of different options were. This way I could make the best decision for my individual situation and felt confident in taking action on it. I have to say that it was amazing how I got 3 different options, so I could really weight out where I want to go. And as I said earlier, Kathleen was always there for me when I had an additional question or concern. THANK YOU SO MUCH!! I would have never had the courage to follow through with my plans and now I feel freer than ever."
-Kathi H.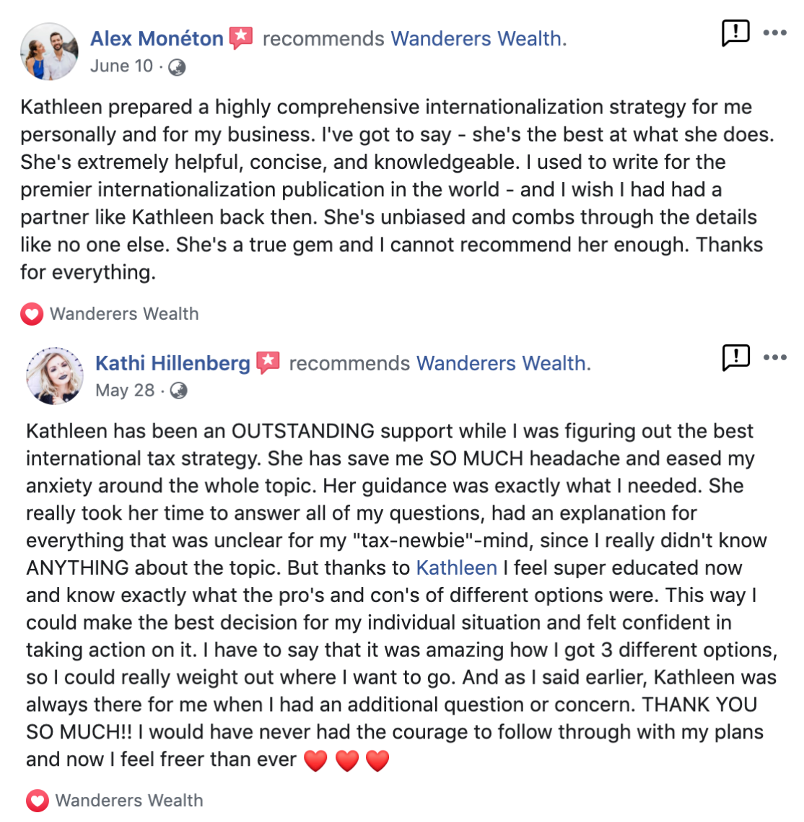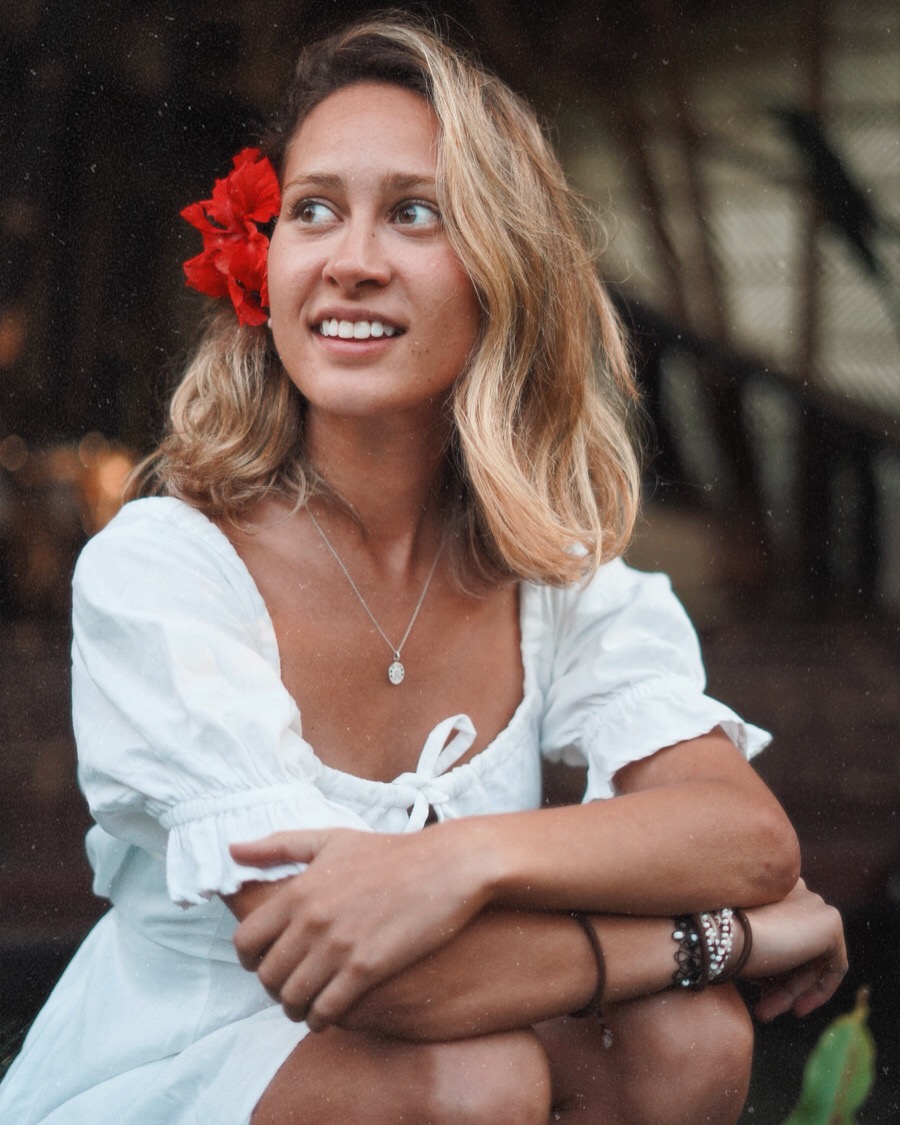 I'm a full-time traveler and the founder & CEO of Wanderers Wealth.
Having visited over 40 countries, having lived in more than 3 different countries and having worked as an International Tax Lawyer and in Diplomacy, I've accumulated invaluable experience when it comes to advising you on how to do business abroad, solve your residency and incorporation matters.
I possess a broad range of competencies in the International business and tax industry. With my international profile, fluency in 5 languages and by balancing entrepreneurship and 2 years of full-time travel I've helped numerous Digital Nomads, remote workers, freelancers, expats and location independent entrepreneurs around the world with their international tax and corporate issues.
I will make sure that after watching our video courses you're provided with all necessary information to make the right decisions for your international tax strategy and corporate structure set up.